Insider Content
The Insider Content section on RussianSpaceWeb.com offers exclusive and advertising-free news, unique technical information and unseen visuals on the space program in the former USSR and related international projects. This regularly updated and ever growing section focuses on the latest engineering developments in space flight not covered by other publications and provides unprecedented level of detail about the ongoing projects.
---
How to subscribe:
Currently, a 1-year subscription to all articles within the Insider Content section can be obtained via PayPal or a credit card payment of $50:
After completion of the transaction, we will send you personalized access information.
TOP STORY
New BAS escape rocket for the Federatsiya spacecraft
NEW: June 19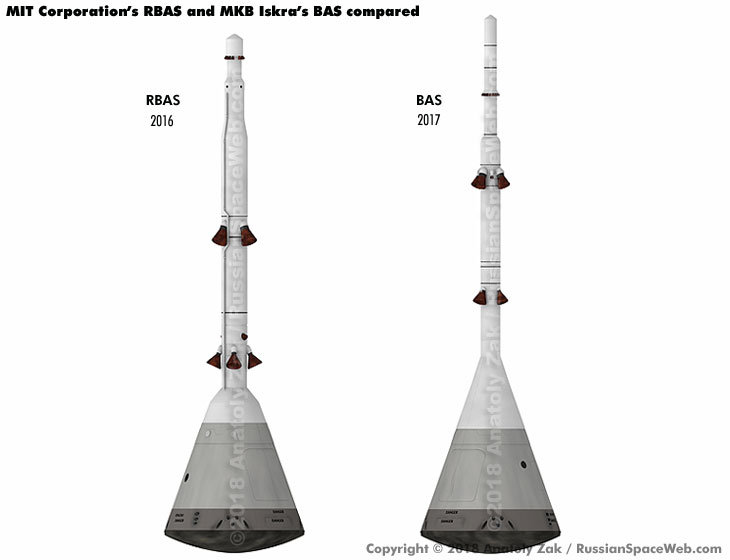 MORE HEADLINES
Update: Rogozin's stance: Will US-Russian cooperation continue?
New page: Federatsiya to set sail without its key features
Update: Roskosmos conducts negotiations with China
New page: Emergency Escape System, SAS, for the Federatsiya spacecraft
New page: Landing Solid-propellant Propulsion System, PTDU, for the Federatsiya spacecraft
Update: NASA to consider inflatable structures for LOP-G
Update: Utilization Element evolves quickly
New page: NASA and its partners study cargo deliveries to lunar orbit
New page: Russia considers cooperation with China in human space flight
Update: Development of the near-lunar station in 2018
New page: RD-815: inside story and latest developments
New page: Utilization Element for Lunar Orbital Platform, LOP-G
New page: Development of the Airlock Module for near-lunar station in 2018
New page: Development of the near-lunar station in 2018
New page: Soyuz-5 rocket development in 2018
New page: NEM-2 tourist module
New page: Second stage of the Soyuz-5 rocket
New page: Science airlock for Deep Space Gateway
New page: First stage of the Soyuz-5 rocket
New page: Aggregate Compartment of the PTK NP spacecraft
New page: Transportation of the Soyuz-5 launch vehicle
New page: RD-171MV engine