---
DEAR READERS!
If you like RussianSpaceWeb.com, you will absolutely love...
...one of a kind, uniquely illustrated, large format, color throughout, all glossy edition: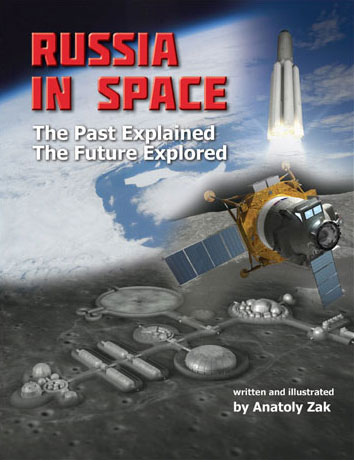 For a limited time, you can purchase a copy of the book signed by the author (shipping included!):
See what our readers have to say about this book:
...My copy arrived today. My 6-year-old son and I spent the last 2 hours, delaying bed time reading through it, (looking at pictures in his case). Just flipping through it has gotten me so excited to read it. It looks great, well done, thank you for the hard work!
...Mr. Anatoly Zak's book is a fantastic publication. I think it is the best book on ANY manned space program to be written in the last 20 years. It is packed full of beautiful illustrations and photos of concepts and hardware not often seen outside of technical circles.
...I really love all the chapters but the Moon bases are totally new for me.
For more info please click here!
---